PICA ANNOUNCES ROUND 3 OF THE PRECIPICE FUND
PICA is pleased to announce Round Three of the Precipice Fund, and the continued support of the Andy Warhol Foundation for the Visual Arts and the Calligram Foundation/Allie Furlotti in sustaining the program for a third year. Precipice Fund will once again award 15-20 grants of $500 to $5,000 each to unincorporated, collaborative visual art projects, programs, and alternative spaces in and around Portland, Oregon, totaling $75,000 in annual giving. Download our press release in English or Spanish (Español).
GUIDELINES AND SUBMISSION
SUBMISSIONS NOW OPEN through October 9, 2015 via Submittable
GRANTEES ANNOUNCED: December 2015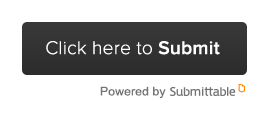 Download Round 3 Precipice Fund Guidelines, which detail timeline, application instructions, eligibility, selection criteria. Click here to download the required MS Excel budget form you will need to complete and upload to your application
Tercera Ronda (2015-16) Criterios y Lineamientos de la Solicitud en Español.
The Precipice Fund continues to expand its reach and impact throughout the state. We encourage submissions that include artists based in the Astoria or Eugene/Springfield areas (though at least one artist on your project must be based in Portland proper).
INFORMATION SESSIONS & BUDGET WORKSHOP
Information Sessions and Budget Workshops for Round Three are now complete. Please link to the above video for documentation of the full Information Session held June 6, 2015. Click here to download the MS Excel budget form that is a required component of the application. We recommend familiarizing yourself with the form in advance so as to thoroughly research project costs and plan your proposal accordingly. This form can also be opened in Open Office.
We are grateful to this year's Information Session host sites Ditch Projects, Clatsop Community College Art Department, Artists Milepost, and c3:initiative, whose partnerships helped us expand awareness of the Precipice Fund across artist communities, neighborhoods, and regions.
About the Precipice Fund Administered by the Portland Institute for Contemporary Art (PICA) as part of the Andy Warhol Foundation for the Visual Arts' Regional Regranting Program, the Precipice Fund awards grants to unincorporated visual art collectives, alternative spaces, and collaborative projects in Portland, Oregon. Recognizing the barriers to funding faced by independent arts initiatives, Precipice Fund seeks to support both new and existing projects emblematic of Portland's alternative, on-the-ground art community. For more information about the Precipice Fund, click here.